Attention Claverack REC Members: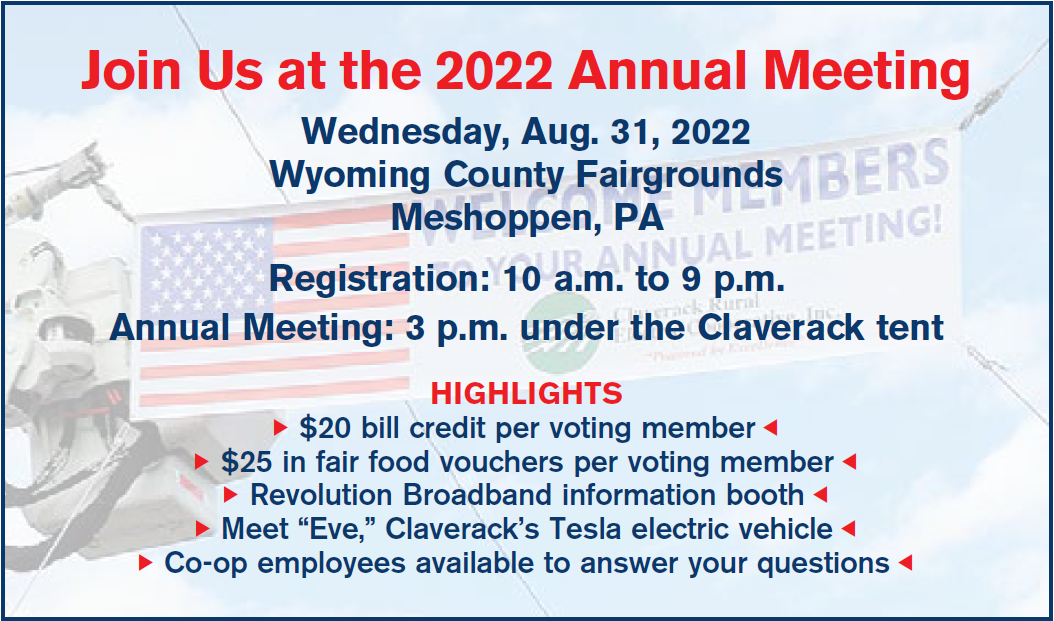 Registration begins at 10 a.m. and continues to 9 p.m. Your Registration Card is included with the meeting notice that was mailed separately at the beginning of August - please remember to bring that with you, as well as proper identification. Every Claverack member who registers in our tent on Aug. 31 will receive a $20 electric bill credit and $25 in food coupons, which can be used to purchase food from vendors during fair week.
The business meeting will begin at 3 p.m. and will consist of the following:
Business Meeting Called to Order
Introductions and Announcements
Notice of Meeting and Proof of Mailing
Approval of 2021 Annual Meeting Minutes*
Secretary/Treasurer's Report
Board Chairman's Report
President & CEO's Report
Director Election Review
Questions and Comments
Adjournment
Please see the link to the 2021 annual meeting minutes below.