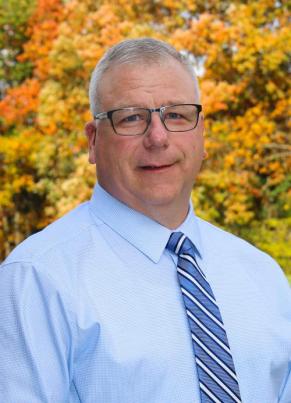 By Brian Zeidner
Director of Member Services
Several years ago, the remnants of Hurricane Isabel blew through our service area. When I checked out the damage at my home after the storm, I found my meter pole was blown over and all of my overhead electric wires were torn off my buildings.
Claverack responded to my call in a very timely manner and informed me that all of the equipment and wiring actually belonged to me!
I became a resident of Bradford County many years ago. I became a Claverack member by transferring the service into my name, and signing my membership application and right-of-way agreement. I assumed that the power poles, wiring, meter and the rest of the equipment feeding my breaker box belonged to Claverack. After replacing all of my equipment, I had a very good idea of what I owned and what equipment belonged to the cooperative.
There are several different types of electric services. Claverack always owns the transformer pole and the wires (called a service drop) feeding power to your building or pole. An electrical service that is typically owned by a member consists of a weather head, upper service entrance cable, meter base and lower service entrance cable which feeds your panel box. You own all of this equipment. The meter is owned by the cooperative.
Your service equipment may be mounted on the side of your structure, attached to a member-owned pole or may be located on a pedestal that you have constructed. A member's electric service is not allowed to be attached to a pole owned by the cooperative.
If you have a farm, you may have a CT meter. This is a meter located on a member owned pole, with overhead wires feeding all of your outbuildings. Again, the cooperative owns the service drop to the pole, and the member owns the rest of the service, including overhead wires to various buildings and any transfer switches.
Many members choose to install an underground service. In this case, the member supplies the conduit for this installation and purchases the underground feed from the transformer pole to the meter base. If the underground fails, the Cooperative will repair or replace it, at no cost to the member, provided the member performs any necessary excavation work.
In an effort to ensure safe, reliable power distribution, Claverack makes occasional inspections of the electrical system. Any problems that are identified on cooperative equipment are repaired. Any damaged or deteriorated member-owned electrical equipment that is found is brought to the member's attention with a door hanger and a letter. Common problems are; missing insulation on service entrance cables, rusted out meter bases and rotten or broken member poles.
If you have a service that needs to be repaired or replaced, please call the member services department for referral to area electricians. Provided in the link below, our service specifications should be helpful to you. Remember to check with your local municipality for an approved electrical inspection agency.
Now you know the rest of the story – you too, are an owner of an electrical service!
Related Links: